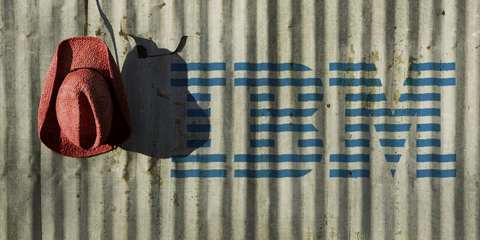 IBM acquires RedHat
a game-changer for the cloud computing landscape with positive repercussions for Open Source in H2020 BigDataStack Project
IBM and Red Hat (RHT), the world's leading provider of open source cloud software, announced last week that the companies have reached a definitive agreement under which IBM will acquire all of the issued and outstanding common shares of Red Hat for $190.00 per share in cash, representing a total enterprise value of approximately $34 billion.
"The acquisition of Red Hat is a game-changer. It changes everything about the cloud market,IBM will become the world's #1 hybrid cloud provider, offering companies the only open cloud solution that will unlock the full value of the cloud for their businesses."
Ginni Rometty, IBM Chairman, President and Chief Executive Officer
How will this influence BigDataStack?
The announced acquisition of RedHat by IBM has the potential to further enhance the excellent synergy among BigDataStack's partners
which include both IBM and RedHat. BigDataStack is clearly focused on the cloud and covers hybrid-cloud aspects,
therefore research in these areas may have enhanced opportunities for achieving impact.
 
Entering the next chapter of the cloud, accelerating hybrid multi-cloud adoption
This acquisition brings together the best-in-class hybrid cloud providers and will enable companies to securely move all business applications to the cloud. Companies today are already using multiple clouds. However, research shows that 80 percent of business workloads have yet to move to the cloud, held back by the proprietary nature of today's cloud market. This prevents portability of data and applications across multiple clouds, data security in a multi-cloud environment and consistent cloud management.
IBM and Red Hat will be strongly positioned to address this issue and accelerate hybrid multi-cloud adoption. Together, they will help clients create cloud-native business applications faster, drive greater portability and security of data and applications across multiple public and private clouds, all with consistent cloud management. In doing so, they will draw on their shared leadership in key technologies, such as Linux, containers, Kubernetes, multi-cloud management, and cloud management and automation.
IBM, RedHat and Open Source
IBM's and Red Hat's partnership has spanned 20 years, with IBM serving as an early supporter of Linux, collaborating with Red Hat to help develop and grow enterprise-grade Linux and more recently to bring enterprise Kubernetes and hybrid cloud solutions to customers. These innovations have become core technologies within IBM's $19 billion hybrid cloud business. Between them, IBM and Red Hat have contributed more to the open source community than any other organization.
"Joining forces with IBM will provide us with a greater level of scale, resources and capabilities to accelerate the impact of open source as the basis for digital transformation and bring Red Hat to an even wider audience – all while preserving our unique culture and unwavering commitment to open source innovation."
Jim Whitehurst, President and CEO, Red Hat.


Keep an eye on the critical work IBM and RedHat are doing in the BigDataStack project, & see who has already joined our community here and follow us on Twitter and LinkedIn.