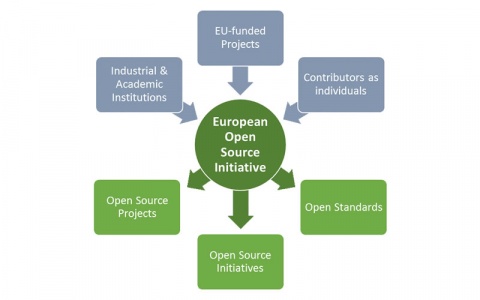 BigDataStack will provide the ground for the realization of an initiative to provide the expertise and know-how to the EU research community for creating valuable open source artefacts and maximizing their impact: the European Open Source Initiative.
The goal of the European Open Source Initiative is to support open source developments towards their route to upstream in different projects, such as Apache Spark, Apache Kafka, OpenStack, OpenShift, KVM and Linux Kernel. The support includes activities ranging from "open" brain storm discussions to quality and evaluation of the source code. These discussions will include all aspects starting with the necessity of the feature, followed by how to best implement it, and what tools are available for the task at hand.
The European Open Source Initiative will not be limited to the project but it will be open to the complete research community, welcoming participation from EU-funded projects, industrial and academic institutions, and individual contributors. Collaboration with the (global) Open Source Initiative and the Big Data Value Association will be pursued to foster the openness of the European Open Source Initiative to entities and contributors outside BigDataStack project.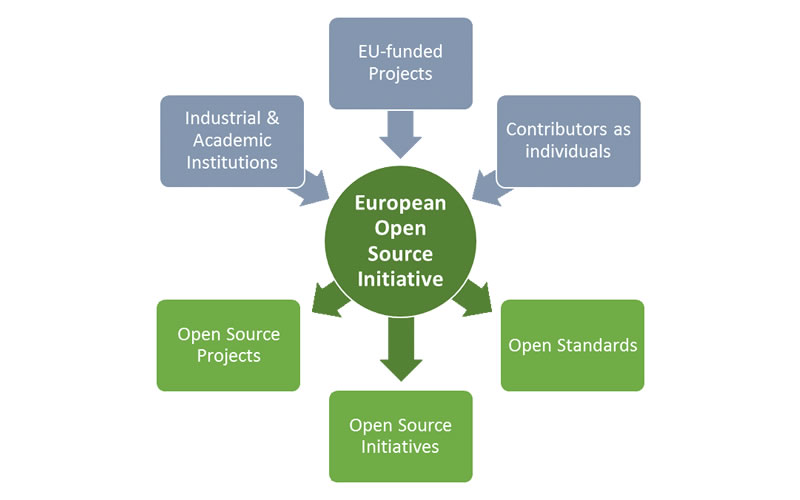 Follow the project on social media channels to receive updates: Twitter Linkedin
Stay informed on our latest news: subscribe to our newsletter now!