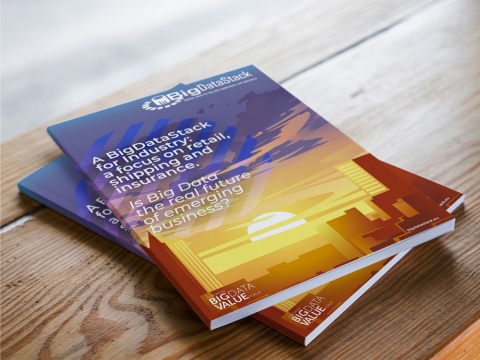 After 3 years of research and innovation,  the BigDataStack consortium proudly showcased its infrastructure management system for the holistic analysis of big data. On 5 November, the consortium organised its final event: "A BigDataStack for Industry - a focus on retail, shipping and insurance: Is Big Data the real future of emerging business?" at the 2020 edition of the European Big Data Value Forum (EBDV 2020) titled "Towards a European ecosystem for Big data and Artificial Intelligence. 
The event brought together  143 attendees from research and academia (50%), industry (33%), Big Data technology providers (15%) , interested in BigDataStack and the benefits of adopting big data solutions for industry.  
Data is amongst the most valuable products nowadays, its exploitation for industry will twist the market over the next few years and while a lot of research and innovation is already taking place all over the world, a proper adoption plan to be shared among players is still missing. BigDataStack offers a perfect solution for Industry, handling real-time analytics on big data in flight and at rest, across multiple data stores and from several sources.  
The report is out! 
Here we report back on the final event, the showcased solution and its implementation in Retail, Shipping and Insurance. And we share the insights from experts on Big Data being the real future of emerging business.
You can find the slides of the event here. Watch the recordings!