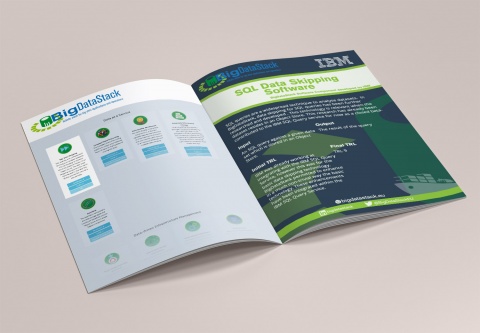 Now Online: The BigDataStack software components making up the data-driven infrastructure management system.
The BigDataStack project published all software components, most of them Open Source in the online catalogue available here: https://bigdatastack.eu/the-bigdatastack-solution 
The catalogue provides you with a downloadable factsheet for each of the components, information on its license and access to the code on GitHub or GitLab for the Open Source components. 
The BigDataStack infrastructure management system 
BigDataStack aims at providing a complete infrastructure management system, which will base the management and deployment decisions on data from current and past application and infrastructure deployments. This complete infrastructure management system is delivered as a full "stack" that facilitates the needs of operation data and application.
The BigDataStack architecture consists of 6 main blocks, each made up of a cluster of software components.
Showcasing our 18 Big Data Analytics software components
As we're very proud of each of our components and want to make sure you don't miss out on them for your own work on Big Data analytics, our partners have prepared a series of videos on the BigDataStack components. In the coming weeks, we'll be highlighting them on the project website, newsletter and on our social media.
Don't miss it 
Join the BigDataStack community updated information via newsletter.
Follow us on Twitter and Linkedin.