Monday, June 4, 2018 - 09:00
Metropolitan Expo, Athens, Greece
Posidonia 2018 set a high benchmark for visitor numbers. Over 23,000 visitors crowded the stands and attended the many events in the four halls and conference rooms at the state-of-the-art Metropolitan Expo. The energy and excitement of the popular Posidonia Games kicked off five days of great business for the 2,009 exhibiting companies from over 98 countries and territories.
Over nearly 50 years the international shipping community has gathered at Posidonia, the home of Greek shipping, welcomed in 2018 by the owners of a fleet of some 4,400 ships, including an orderbook of $22bn. Greek owners are also investing billions of dollars to ensure their fleet continues to lead the way in clean technologies and efficient operations. A multi-billion market for Posidonia's exhibitors.
2020 promises yet more success and demand for exhibition space is high. Our team is ready to help you plan your participation and we look forward to welcoming you to Posidonia 2020.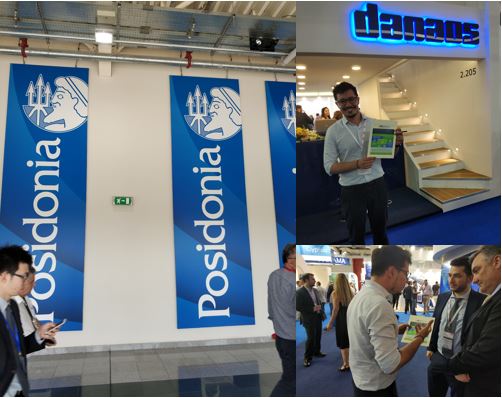 BigDataStack was represented there by DANAOS who made a video presentation, had various face to face conversations with people over the objectives of the project and collected valuable feedback about the ship management use case.
Learn more about the real time ship management use case here.
---